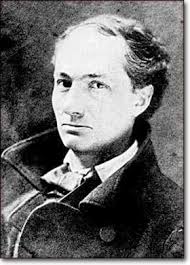 Rubens, river of forgetting, garden of idleness,
Pillow of the fresh flesh where one cannot love it,
But where life flows and churns without end
Like the air in the sky and the water in the sea.

Leonardo da Vinci, profound and somber mirror
Where charming angels, with sweet smiles
All charged with mysteries, appear in the shadow
Of the glaciers and pines which close off our country

Rembrandt, sad hospital filled all with murmers
And decorated only by a large crucifix,
Where tearful prayer arises from refuse,
And a ray of winter brusquely crosses;

Michelangelo, empty place where one sees Hercules
Mingling with Christs, and rising straight
From powerful ghosts who in the twilight
Tear their shrouds by stretching their fingers;

Anger of a boxer, impudence of a faun,
You who gather the beauty of boors,
Large heart swollen with pride, man weak and yellow,
Puget, melancholic emperor of convicts,

Watteau, this carnival of illustrious hearts,
Like butterflies, errant and flamboyant,
Decor fresh and cool lit by chandeliers
Which cross the madness of this whirling ball,

Goya, nightmare full of unknown things,
Fetuses which cook in the middle of spits,
Old women in the mirror and children all nude
To tempt demons by adjusting their stockings well;

Delacroix, lake of blood haunted by bad angels,
Shadowed by a wood of evergreens,
Where, beneath a sorrowful sky, strange fanfares
Pass, like a strangled gasp of Weber;

These curses, these blashphemies, these complaints,
These ecstasies, these cries, these tears, these Te Deum,
Are an echo reiterated by a thousand labyrinthes;
It's for the mortal hearts a divine opium!

It's a repeated cry by a thousand sentinels,
An order returned by a thousand megaphones,
It's a lighthouse illuminating a thousand citadels,
A call to hunters lost in the large wood!

Because it's truly, Lord, the best testimony
That we could give our dignity
That this ardent sob that rolls from age to age
And comes to die at the edge of your eternity!
Found in his chef d'oeuvre, Les Fleurs du Mal, 1857.